Orthotics at Elite Chiropractic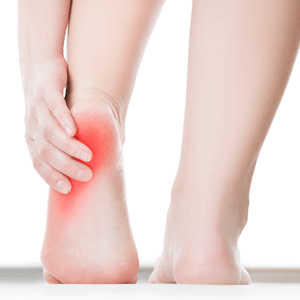 Elite Chiropractic believes that the feet have a lot to do with overall alignment. If your feet are unhealthy, you are likely suffering from other related health issues. Our practice happily provides custom foot orthotics to ensure increased day-to-day comfort and encourage lasting chiropractic adjustments.
Why Orthotics?
Because the feet are responsible for holding up the weight of your body, it is vital that they have the support they need to carry you throughout your daily routine. Without proper support, your natural foundation is off. This often means that the rest of your body is affected, as well. Custom foot orthotics are often a solution to longstanding physical pain. They also help ensure that each of your chiropractic adjustments lasts as long as possible.
Elite Chiropractic is committed to helping you achieve whole health. We use Vasyli custom foot orthotics to give your feet the additional support they need!
Who Can Benefit?
Foot orthoses are for people of all ages. Walking complaints, including heel pain, knee pain, and lower back pain, are results of poorly-aligned feet. Many people, regardless of age, are negatively affected by soreness of the feet. Custom foot orthotics are designed improve a variety of conditions, including:
Flat feet
High arches
Heel spurs
Plantar fasciitis
Fallen arches
Do you suffer from any of the above complications? If so, you might be a good candidate for custom foot orthotics. Be sure to contact our practice for more information. We can help you get started as soon as possible.
Schedule Your Appointment
Do foot orthotics sound like something that may benefit you? We are glad to answer any questions you might have for us. Contact our practice for more insight into foot orthotics and what they may have to offer your wellness.
The solution to your pain might be much simpler than you thought. Schedule your appointment and learn about your feet today.
CONTACT US »

Orthotics Bozeman MT | (406) 587-0711