Elite Chiropractic Reviews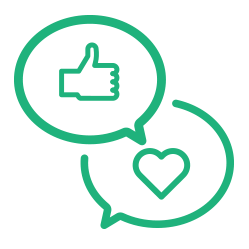 What Our Bozeman Patients Say
At Elite Chiropractic we love when patients share with us their feedback and comments after chiropractic care. Please read our patient testimonials below to see what other people have achieved through their tailored care plans with us.
Share your stories too! Click here to send us your feedback so that we can help to spread the word about the benefits of natural Elite Chiropractic care.
For more information or to schedule an appointment call or email us today.
Dr. Garner was thorough, present, attentive, intelligent, and compassionate. He spent the needed time with me on the appointment. Not just 10-15 minutes and was very personable. I love that he answers on the phone. Thanks so much, Dr. Garner. I very much look forward to our work together and am excited about my new Orthotics to support my nonexistent arches.
Elaine H.
"Jeff Garner is awesome, and I say that having had many excellent chiropractors in the past. He is extremely knowledgeable, has a light touch, especially on neck adjustments, and helps you be proactive by offering exercises to treat the root cause of a chronic problem. He's also personable and fun to deal with."
A big 'thank you' to Dr. Garner at Elite Chiropractic. Previous chiropractic attempts resulted in negative outcome for me. Incredible that Dr. Garner significantly decreased my back pain, keeps the age-related pain controlled and alleviated the tendinitis pain in my arm. I am really grateful for the 'positive effects' of his on-going healthcare."

Evelyn P.
"Dr. Garner has been very helpful in managing my chronic pain from Fibromyalgia & a car accident in 1990. Recently he has gotten me an appointment with a neurologist in town. I would highly recommend him for all my friends & family!"
Best chiropractor, gets right the first time. Gives recommendations of exercises to do to strengthen weak areas, too."

Patient Reviews Elite Chiropractic | (406) 587-0711